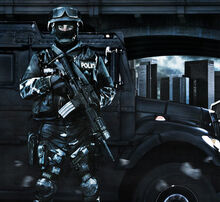 This is my user page. I you came here just to flame me, GTFO. If not, then I guess you want to know about me. When I first heard of this wiki, I was not sure about it. But now, it's a place to give both sides of my brain a workout (the right side for remebering stuff, and the left side for thinking up fights and how the battles would go out). P.S If your wondering why I am so creative (Not to toot my own horn), I have Asperger syndrome, the best syndrome ever.
My favorite pages
Edit
hhhhhmmmm........
I don't know.
No comment.
I'll take "Spanish Inquistion" for 200, Alex.
For all of those who think it's dumb to use Users in battles Look at this Black Opsad.
Ever heard of Horrible Histories? Well, it's a book series by Terry Deary that tells the stuff from history that those boring and depreseing history books from school. What to learn how tanners made leather, why the Aztecs started pulling hearts out, or why it was bad idea to step in camel dung during WWll?(Hint:KA-BOOM!!!!!) It's time to hit the books. Too lazy (or worse, don't have the time to read, or worse still, can BEARLY READ?!?!?!?) to go out and get the books, we'll our pals from across the pond (you might know them as, the Brits) at the BBC have made it into a TV show, which is better the the first TV show in my opinon, but it's not for the squeamish. But then agian, your on this wiki, which has battles that get very bloody at times, so here's the series (I'll never get why the British call seasons 'series') 2 opening! Click Here! (Unless you don't understand British Humor)
This is from a game I can't wait to come out.
UPDATE!!!!
BRINK is out and I have it!
And now, in the world of WTF and LOL, there is this!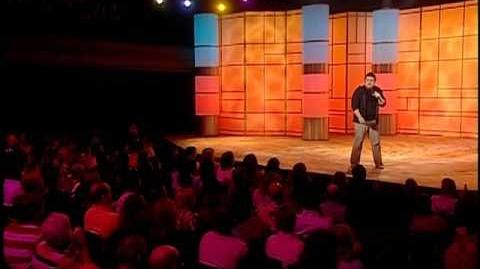 Time to kick some arsenal
Edit
So many weapons, so little time....
Benelli M4 Super 90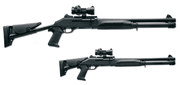 AA-12 Automatic Shotgun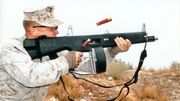 Submachine Guns
Edit
MP5 with drum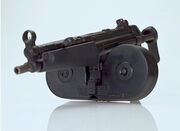 Thompson submachine gun