This user has been blocked

Due to recent misconduct, this user has been blocked. Refrain from editing the talk page, leaving a message, and editing the user page. All edits made to the talk page or user page of this user will be reverted and the editor will be issued a warning.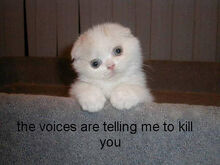 Mexican Spider

Favorite DW warrior

Vlad Dracu

Favorite band

Disturbed

favorite song

Indestructable

Favorite warrior of all time

EL CHE GUEVARA!!! VIVA!

Favorite video games

Metal gear solid

Hobbys

MAKE video games
RAP IS GAY,POP is gay and so is hip hop, METAL IS WHERE IT IS AT!

Just so u know i make video games so here is where ill put the early concepts, videos, images, demos and stuff.
Game name- Revolution 2 Base-Contras Revolution, Cold War Type-2D Platform Shooter Characters- Pvt.Vladimir
Galvez (playable)Contras revolutionaries
Sgt.Romario Yuxnier, Contras
MAJ.Joseph Gonzalez, Contras (Based of Mr.Pacheco)
Lt.Suvic (playable)Russian Defector, SHOC (Special Hidden Operations Command) unit.
Cpl.Cross, SHOC commander
Lt.Gregory O'neil, SHOC sniper
ENEMIES
___________
Cuervo Sanchez, FSLN Leader
Sergei Rockston, Soviet General
Omni Hueb, NVA General (Based off Omnicube)
Latvia Yukov, General of the Yugoslavian army