I plan on making a team of monsters from recent movies. Below are the requirements.
Requirements
Their most recnet film has to have premired in 2000 to 2012
He/she has to be no larger than 12 feet and no smaller than 3 feet.
They MUST have names.
If they are ghosts, phantoms, or aliens, the will NOT count.
Remakes will not count.
They HAVE to have been from a movie. If the video game was first, then they can't be nominated

I have come up with one automatic member: Dracula from helsing Van helsing . I have also discussed on chat that the Creeper wil also be on the team.
Voting ends on June 12, and no further nominees will be added. They will be facing the The Sick-Minded Slashers during my second season.
Current member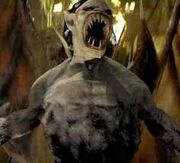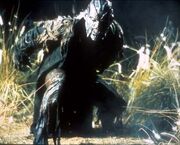 I will post the other members after consulting the admins