Etrigan(DC): The Ryhming Devil vs. Piccolo(Dragonball): The Legendary Demon King WHO IS DEADLIEST!?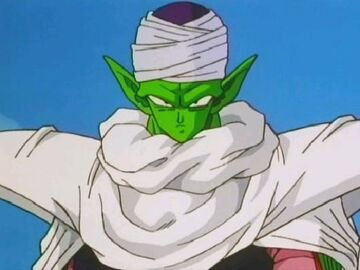 Powers/Abilities
Etrigan
| | |
| --- | --- |
| Powers/Abilites | Superhuman strength,durability,and stamina. Hellfire projection. Sorcery includes mystically enhanced fangs and claws, senses,super speed,agility,telepathy,and limited precognition |
| X-Factor | Extensive knowledge of the occult, master of sorcery, been here thousands of years,near invunerability,and his power can be extended by other magic device. |

Piccolo
| | |
| --- | --- |
| Powers/Abilites | Superhuman strength,speed,durability,and stamina.Able to fly and can project Ki Blasts. Techniques by Piccolo include: Guided Scatter Shot,Explosive Demon Wave,Special Beam Cannon,Mystic Attack, and Mouth Energy Blast. |
| X-Factor | Is considered second strongest martial artist. Fused with several Namekians which increased his powers dramatically. Years of Martial Art training,and near invunerability. |
Power Showcase
Etrigan
Piccolo
PICCOLO HAS WON THE BATTLE NO BATTLE WILL BE WRITTEN!