Today, we pit the Remnants of Humanity against the Pro-Human Terrorist Group! They are fierce! They are Brutal! They are the ugliest, most monsterus faces of Humanity!
It is the Battle of the Worst Humanity has to Offer!
The Grineer, The Brutal remains of Humanity, who created an oppressive empire through technoogy, brutality and and shear numbers!
VS
Cerberus, The Pro-Human Paramilitary Terrorist group, who seek to make Humanity the Dominate species of the Galaxy!
WHO IS DEADLIEST!
Note: If anyone can get me a title card, I would thank them very much
Grineer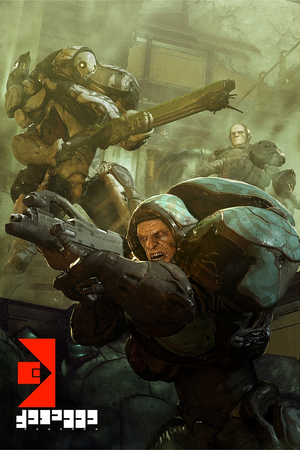 Vast in numbers, the Grineer have expanded their vile empire from Earth outward to all sectors of the solar system. Once the Grineer rediscovered cloning technology, they seized control of Earth through sheer numbers.
While they may be at the height of power, the Grineer army is in bodily decay and their features are increasingly primitive as a result of continuous cloning. As such, the Grineer are forced to use technology as a crutch for their genetic deterioration. An ideology of hate and discrimination towards the Tenno continues to drive the Grineer forward in the face of inevitable dissolution.
Their standard forces are made up of basic cloned marines. While fairly weak individually, they are more of a threat in groups. Specialty troops use more advanced techniques. They are the last remnants of the human race degraded from cloning, other than the Tenno. When Earth is selected it states that it is the homeworld of the "Oppressive Grineer Empire".
Melee Units
Basic Units
Heavy Units:
Cerberus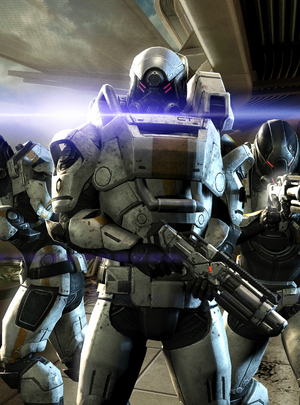 Cerberus is a human-survivalist paramilitary group led by the enigmatic Illusive Man. Cerberus' core belief is that humans deserve a greater role in the galactic community, and that the Systems Alliance is too hamstrung by law and public opinion to stand up effectively to the other Citadel races. Cerberus supports the principle that any methods of advancing humanity's ascension are entirely justified, including illegal or dangerous experimentation, terrorist activities, sabotage and assassination. Cerberus operatives accept that these methods are brutal, but believe history will vindicate them. Nevertheless, both the Systems Alliance and the Citadel Council have declared Cerberus to be a terrorist organization and will prosecute identified Cerberus agents accordingly.
Melee Units
Basic Units
Heavy Units
X-Factors
Grineer vs Cerberus
95 Physicality 90
Many Cerberus units are incredibly strong, they are all at a physical at par with most humans. The Grineer units are augmented as to combat the genetic deterioration they are undergoing. This makes them stronger and tougher than any human.
83 Finesse 93
While a few of the Grineer's forces are relatively fast, most of them are pretty slow and not very agile. Cerberus units are not fast themselves but they are faster than the Grineer.
93 Training 87
While Cerberus has some well trained units on their side, they are still a paramilitary terrorist group. The Grineer is an Empire and have much more trained units. The Facts are quite visible.
98 Resources 85
Once again, Cerberus have more stuff than expected. They have technology that the System Alliance doesn't have. However, they are still behind most actual military groups. The Grineer, once again, is an empire and has more resources than Cerberus could ever have.
100 Brutality 100
This is where the two even out. Cerberus units will kill anyone that goes against them and Grineer units will kill anyone that is not Grineer. They are happy to kill anyone and are hard to beat in shear viciousness.
100 Fearlessness 100
Because of the training and mental augmentation both side's units have undergone, both Grineer and Cerberus units are afraid of nothing, willing to die.
95 Experience 80
Cerberus has been existing for only a few years, maybe 3 years, while the Grineer Empire has been existing for almost a hundred years. The Grineer, as an empire, has fought more battle than Cerberus ever have.
The Situation
Who: The Units
The Battle will be between 40 Grineer units against 40 Cerberus units.
Note: Cerberus will have only 1 Atlas do to its large, very slow build.
Where: The Location
The battle will take place on a Grineer ship with lots of areas for cover and such.
Why: The Reason
Cerberus believes they have found a cargo ship belonging to the Turians, the Asari or the Salarian. They plan a raid on it and send in a team. However, the ship is not Turian, Asari or Salarian. The ship is actually Grineer, and it is chock full of armed units ready for a fight.
Ad blocker interference detected!
Wikia is a free-to-use site that makes money from advertising. We have a modified experience for viewers using ad blockers

Wikia is not accessible if you've made further modifications. Remove the custom ad blocker rule(s) and the page will load as expected.